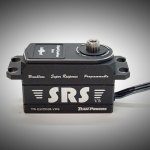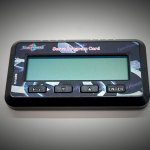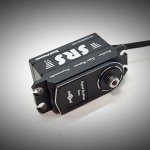 TEAM POWERS DS1550SR V3 SRS SERVO (NEW)
£118.00
TEAM POWERS DS1550SR V3 SRS SERVO (NEW & PROGRAMABLE)
Description
Additional information
Description
Digital Brushless Servo V3 (SSR type and Brushless System, programmable )
Improved features based on SRS V2 servo:
– Complete alloy case for the best durability
– Hybrid Titanium/steel internal gear set to enhance durability.
– Programmable (New feature) (Program card, not included, sold separately, part # TPR-SPGC)
Features:
– Brushless system for maximizing performance.
– Support SSR (Super Response) mode for the highest response speed.
– Hybrid Titanium/steel for durability.
– Low profile.
– Supports 2cell Lipo up to 8.4V
– Weight: ~47g.
– Dimension: 41mm (L) x 26.5mm (W) x 20mm (H).
– Stall Torque: 10kg-cm @6V, 13kg-cm @7.4V, Adjustable.
– Operating Speed (with no load): 0.06 sec/60°@6V, 0.055 sec/60°@7.4V, Adjustable.