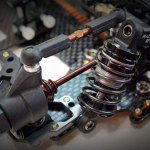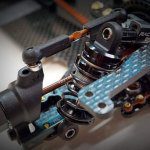 NEW ALLOY SHOCK MOUNT FOR MTS T3 AND R3 CHASSIS
$129.95
Low Profile Shock Mount Upper Bulkhead for MTS/R3 series car kits.
Description
Additional information
Description
New Features:
Integrated aluminium shock absorber mount and bulkhead top cap for refined suspension and flex tuning.
Revised upper camber link and additional lower diff adjustment positions to suit all track conditions.
Shock position angle can be fine tuned using 1mm 0.5mm or 0.25 mm shims.
Low Profile rear body mount system for lower centre of gravity and refined rear downforce.
Suits all MTS T3/T3M and R3 car series using the Linear Long or Short Shock Absorbers.
Linear Short Shock Absorbers part number M-160345.