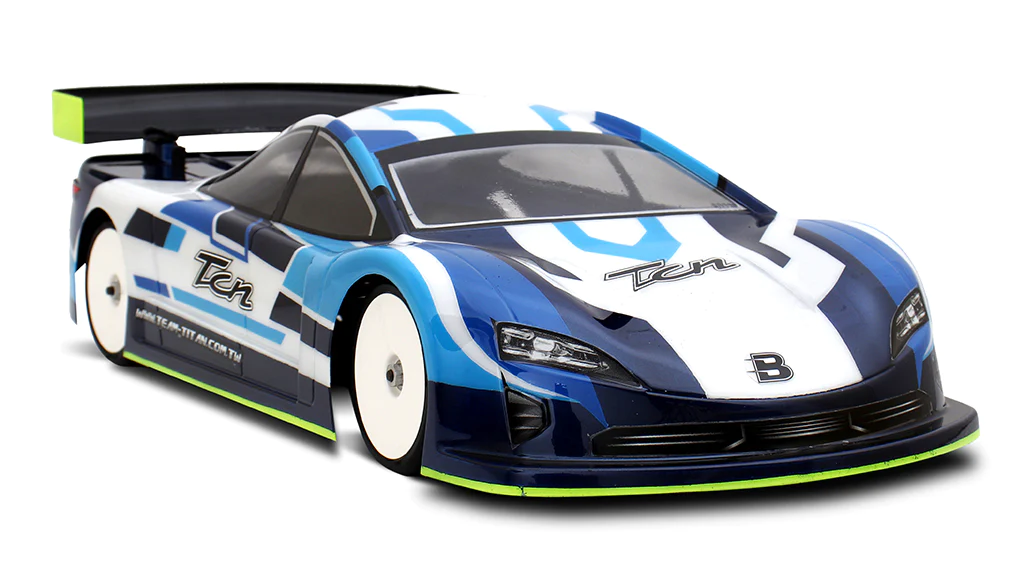 Blitz 60230-07 TCN 190mm Touring Body
$49.95
Blitz 60230 TCN 190mm Touring Body
Description
Introducing the Blitz TCN 1/10 190mm touring car bodyshell. Featuring a low-profile design that has become an industry standard.
Compared to the previous Blitz bodyshell, the TCN's shorter and narrower design improves the overall balance between steering and stability with high downforce feel.
With superior steering and rear stability, the TCN generates superior corner speed, while a curved wing provides more agility and response.
The Blitz TCN is available in 2 different thicknesses of 0.5mm and 0.7mm, both made from high-quality polycarbonate. It includes window masking, light decals, and mounting screws/nuts.